The Winterthur Program emphasizes interdisciplinary study of ideas, objects, and contexts using the extraordinary collections of the Winterthur Museum, Garden & Library and field study of landscapes, buildings, decorative arts, and design to create a truly peerless education in material culture.
WINTERTHUR FELLOWS EXPERIENCE
INTERDISCIPLINARY LEARNING
INTERDISCIPLINARY LEARNING
Students engage
in both coursework
and field study
in all public humanities.
HANDS-ON STUDY
Students have access to renowned
public & private collections,
university and special collection libraries,
scientific laboratories, and multimedia design studios.
FACULTY MENTORING
Students build
life-long relationships
with distinguished museum
and university thought leaders.
PUBLIC SCHOLARSHIP
Students contribute to
ground-breaking scholarship
in public humanities
and material culture study.
PROFESSIONAL DEVELOPMENT
Students are exceptionally well-prepared
for careers in academic teaching,
art and antiques markets, consulting,
historic sites, museums, and preservation.
FROM THE DIRECTOR
Welcome to the Winterthur Program in American Material Culture.
Objects and ideas drive the Program. What was radical about the Program at its founding in 1952 was the inter-institutional commitment to treat cultural objects as critical forms of empirical evidence for many different scholarly disciplines and to teach in the Museum's collections. Those values continue to shape the Program today.
To learn about objects requires disciplined looking, inductive reasoning, careful recording, and sometimes scientific testing. All Winterthur Program students have the rare privilege of handling objects in the collection because studying things requires access to objects not just forms of representation.
The scale and depth of Program resources support a wide range of research and study over many different time periods and regions. Fellows now are as interested in the modern era as in the seventeenth or eighteenth century periods the Museum's collections are renowned for. The core components of the curriculum are taught at the Museum, primarily during the first year of study, but all fellows have the opportunity to work with all University resources and students—formally and informally.
Finally, the Program's small size, funding commitment, and cohort model permits us to offer an unparalleled level of mentoring and experiential learning, preparing our students for exceptional careers for more than 60 years.

Ritchie Garrison
Director, Winterthur Program in American Material Culture
SOUTHERN US
Mid-June, second-year Fellows spend a week experiencing southern decorative arts, material culture, & ethnic communities.
Chief Vann House
NORTHERN US
In August, second-year Fellows spend a week experiencing four centuries of social, cultural, environmental, and political material culture.
Peabody Essex Museum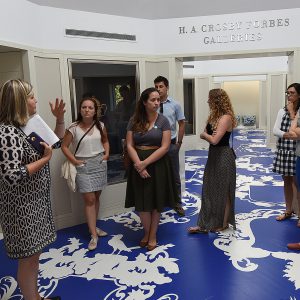 Unparallelled Hands-On Learning Beyond the Classroom
UNITED KINGDOM
In January, first-year fellows spend two weeks in London & surrounding areas, experiencing British design influence on American decorative arts.
The Crescent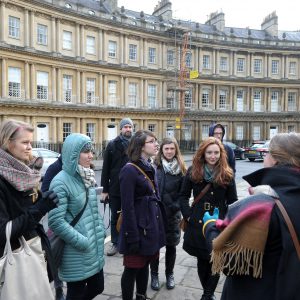 US URBAN CENTERS
In January, second-year fellows spend several days experiencing urban landscapes & material culture, with a focus on Americana, auction houses, & antiques.
Hispanic Society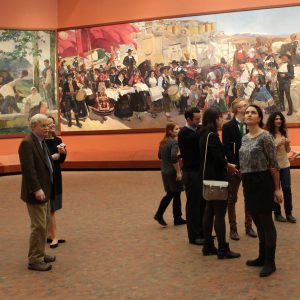 BEING A FELLOW and LIVING IN NORTHERN DELAWARE
100%
of accepted M.A. students receive a generous fellowship and full tuition grant for their entire 22-month course of study.
90%
of graduates were employed or pursuing a PhD within 4 months of graduation in 2018, 2017, and 2016.
25 – 50%
of Fellows also earn professional museum experience and a graduate certificate in museum studies or historic preservation, in addition to their M.A.
80%
of current Fellows live within a 15-minute commute of renowned museums and cultural sites including Longwood Gardens, Brandywine River Museum of Art, Hagley Museum & Library, Mt. Cuba Center; Nemours Estate; Read House & Gardens, and of course Winterthur Museum, Garden & Library. The other 20% choose to live within a 15-minute commute of all major Philadelphia museums, archives, libraries, cultural sites, urban parks & gardens.
COST OF LIVING COMPARISON
THE FELLOWS' BLOG — MATERIAL MATTERS
Material Matters is a hub of innovative material culture research—the study of objects and what they reveal about individuals and societies. Material Matters is independently managed and written by the Fellows.
Laura Schmidt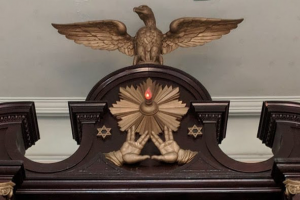 By Katharine Fitzgerald, WPAMC Class of 2019
My favorite part of going on field studies with my Winterthur classmates is seeing new sides to places I thought I already knew. This year's trip to southern New England opened my eyes to a new-to-me component of life in New England with visits to two historic sites: Touro Synagogue in Newport, Rhode Island and Vilna Shul in Boston.
Elementary schools across the state talk about the Pilgrims landing at Plimoth in terms of Europeans seeking religious freedom and tolerance, but seldom do they mention the Jewish communities that also worked to keep places like Newport and Boston open and tolerant to all religions.
Laura Schmidt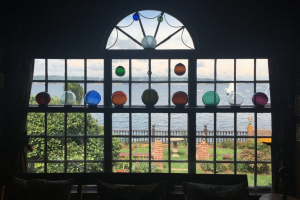 By Brooke Baerman, WPAMC Class of 2019
Beauport, or the Sleeper-McCann House, is a 1907 mansion overlooking the rocky harbor of Gloucester, Massachusetts. A visitor there will immediately notice that every room is a complete display in itself, containing collections arranged with such finesse that the individual objects become a part of a larger visual experience. This was the intention of Henry Davis Sleeper, one of America's first interior designers, who carefully and thoughtfully planned each room in Beauport.
As the WPAMC Class of 2019 toured Beauport on our Northern trip, many of us saw a striking similarity between the interior designs of Beauport and Winterthur.
Laura Schmidt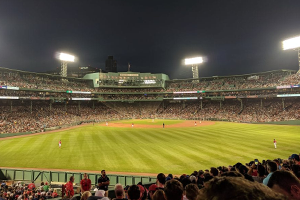 By RJ Lara, WPAMC Class of 2019
Amongst the smell of hot dogs and the sound of well-hit baseballs cracking off wood bats, ballparks offer a relaxed and low-stakes setting where I get to take part in two of my favorite pastimes: watching baseball and connoising.
With popular baseball culture and the vernacular architecture of ballparks rooted in the twentieth century, the sights, sounds, smells, tastes, and abundance of connoisable tangible objects also offer the opportunity to study material culture from a different time period than what WPAMC fellows typically examine on our field studies. With Fenway veteran and baseball savant Greg Landrey (Director of Academic Affairs at Winterthur) by my side, I spent nine innings marveling at the park's material culture.
APPLICATIONS ARE DUE MONDAY, JANUARY 06, 2020
The Winterthur Program application process is holistic and welcomes applicants from varied disciplines.
The Winterthur Program admissions committee looks forward to reviewing your application materials.